TruQu as a tool for 'the good conversation' and the development of PlanMen employees.
PlanMen is a consultancy agency in Doorn and a specialist in personnel planning. They prefer to speak of "workforce management". PlanMen encourages the consultants who work there to develop continuously. If they are inspired to get the best out of themselves every day, that contributes to the quality of their commitment to customers and to PlanMen as an organization. Based on that philosophy, PlanMen pays a lot of attention to personal leadership. For example, every new employee goes through a two-day leadership program, there is an annual development day and a personal training budget. TruQu as an instrument contributes to making this development more fun and easier.
Workforce management is the optimal alignment of the amount of work with the personnel to be deployed. PlanMen is mainly active in health care and in call centers, but also with governments, the police and the Salvation Army. The same principle applies everywhere: that the full potential of people and organization is utilized. If the foundation is right, freedom, pride and tranquility can arise. Workforce management, the comprehensive name for PlanMens expertise, is the driving force on a daily basis. Planning is an important starting point for implementing changes in organizations and thereby increasing customer satisfaction, achieving organizational goals and empowering people.
HRD manager Josine Thiadens and director Bart van der Wijst talk about the implementation and progress of TruQu within the organization. "TruQu is not a goal, TruQu is a means to support your personal development."
Josine Thiadens: "If we work on the foundation at customers, we of course need to have it in order in our own organization. Within PlanMen there is a lot of room for employee development, so that they feel inspired and able to optimally complete the assignment for a customer. We started ten years ago as a bunch of "handsome minds"; we were originally a kind of network organization with a lot of energy and ideas. A box with colored marbles: we bounced in all directions. With the growth of the company there was a need for focus and sharpening of our identity. We took the time to think carefully about our vision, our beliefs and what we stand up for exactly every day. This is how our "WHY" was formulated. Workforce management is our profession and our passion. And that starts with attention to our people."
Bart van der Wijst adds: "We want to make it correct and accurate with our customers. That drives us every day and that makes us enthusiastic. So it must also be internally right. What exactly does PlanMen make PlanMen? We summarize our core values under the name BLIKS (dutch): 'Bevlogen, Leidend, Inventief, Kundig en Samen'. Inspired (bevlogen) to help clients to a higher level. Leading (leidend) by taking initiative. Inventive (inventief) to organize workforce management in the right way. With skill and craftsmanship (kundig). And we always do that together (samen), we inspire and help each other."
Because of the attention to personal development, getting feedback is important. The HRD manager says: "PlanMen works with 360 degree feedback. Because tips from colleagues are important, but we also explicitly ask our customers for points for improvement.
We used to work with long questionnaires and forms in which you could drown in for two hours. Not convenient. We were looking for an instrument with which we could request faster, easier and more focused feedback. Short feedback about a smaller theme. And more often."
That's how TruQu came into the picture.
"It had to be easier, more accessible and more fun. When I looked into your approach, I saw that you look at people and development in the same way as we do. And that's why I thought: TruQu fits!"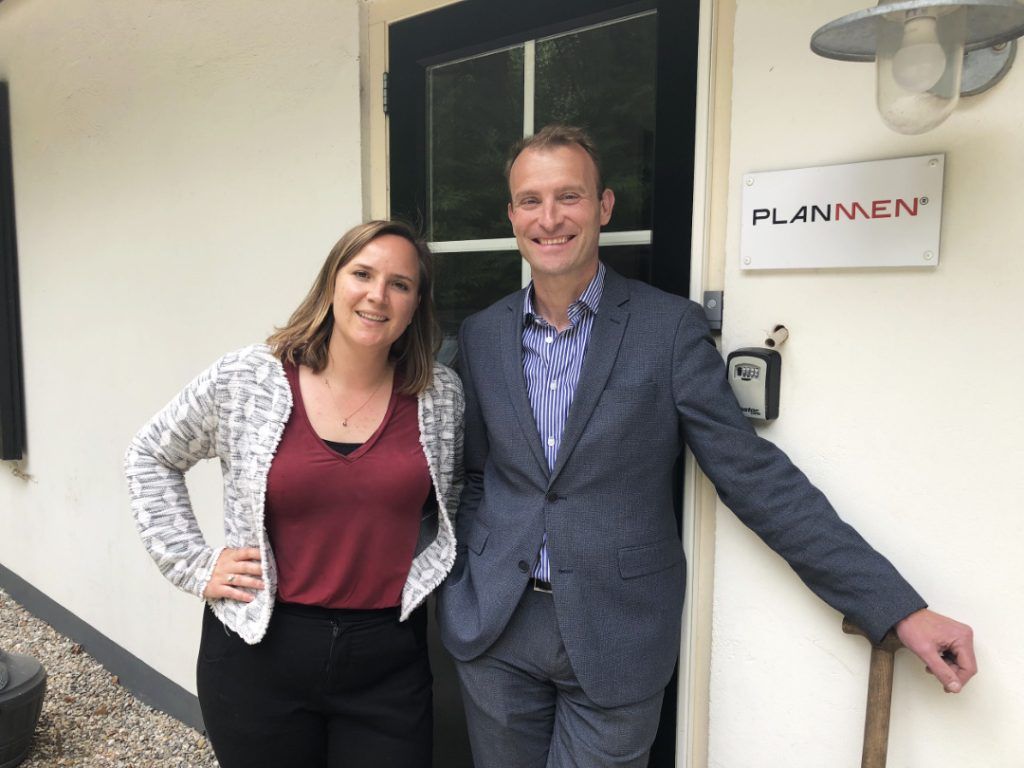 To create support, PlanMen consciously started a pilot group with the most important key figures who are working with HR at PlanMen on a strategic, tactical and operational level. In this way a supported decision could be made to start using TruQu. The approach was then shared with the rest of the employees.
Josine Thiadens: "Our message was clear: TruQu is not a goal, but a means. An instrument. The goal is a healthy feedback culture within PlanMen and facilitating your own development. We were very clear about that from the start. We really see TruQu as something that can help you to be more involved with your development and to record it in a structured way. With TruQu we can make development goals smart and measurable."
Bart van der Wijst: "Giving and receiving feedback was already part of our culture. But to do that in a structured way, more often, simpler, with room for continuous reflection on your functioning, TruQu is really a good tool for that."
When asked how the employees experienced the change, Bart and Josine say: "Well, not just like that!" She explains: "It has helped that we have become less free to use TruQu. We are not obligated, but have strongly advised and encouraged our employees to use TruQu. For the existing employees that needed a little push; new employees get it right from their onboarding process."
Josine Thiadens: "During the development days and in consultation with a managing consultant, our people determine their goals and focus. We assume that everyone, whatever your position, needs to develop. There is always something you want to become better at or where you want to ask for specific feedback. You get feedback from your customer, your colleagues and your manager to get the most complete picture possible. The assessment that previously took place once a year now actually takes place continuously."
With TruQu you can also request external feedback. Something useful for PlanMen, because consultants often visit clients. According to director Bart van der Wijst, this could be used even more.
"I believe that if you are transparent and open and have a good relationship with a customer, you can also let them be part of your personal development steps. I think you should just share this."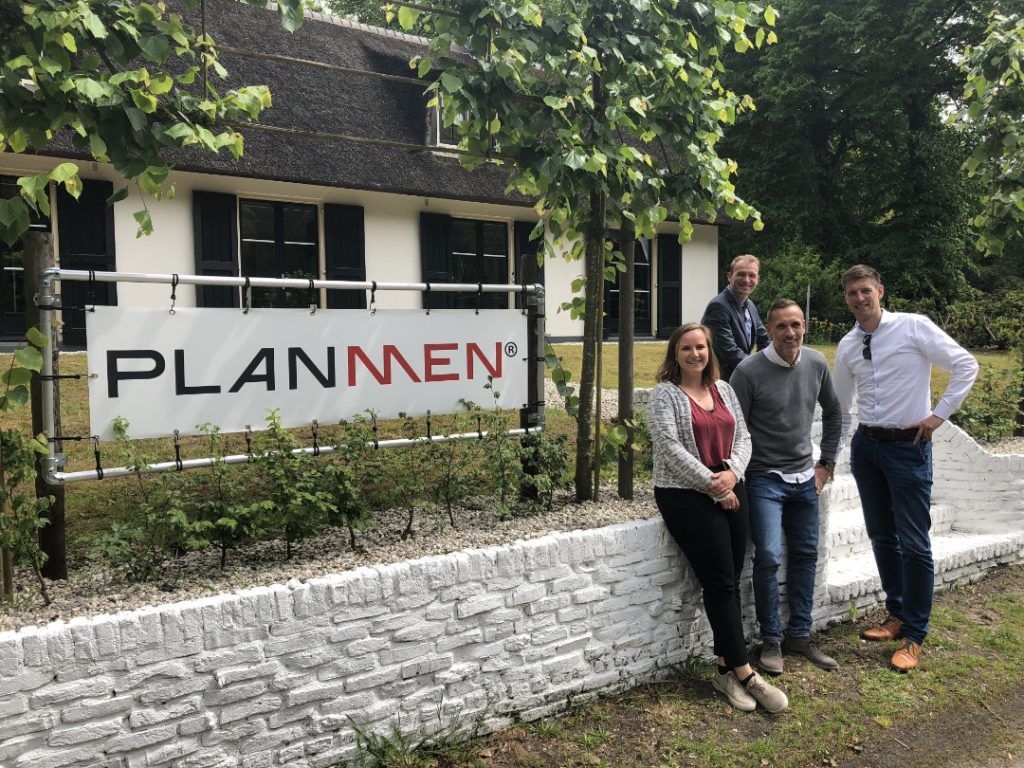 Finally, Josine talks about the future of HR within PlanMen and how TruQu fits into this. "It is already going well, but there is always room for improvement. TruQu could be used more often, shorter, more focused, on various themes. People now mainly use the templates that TruQu offers. By requesting more focused feedback on themes, we can keep the continuous conversation going. So no longer in that fixed periodic rhythm, but more of making it a continuous process." She concludes: "I see development in the area of rewarding for the future. At PlanMen, I would like to explore the modern ways in which we can continue to fascinate our employees to connect them to our organization. A personal wish is that we will succeed in completely disconnecting reward from development and assessment in the long term. How? I don't know exactly yet, but I am curious about it. I am convinced that that is the future. At PlanMen we want to be at the forefront of this."