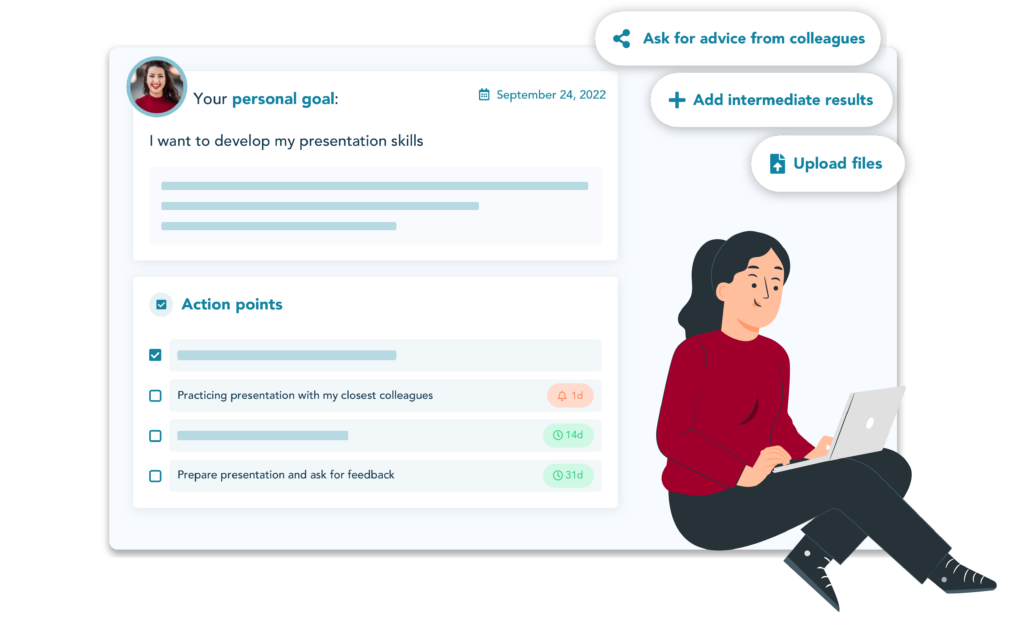 Help employees set specific goals, targets, and actions. Also organize team goals, so that each team contributes to the growth of your organization.
Coach teams and follow
the development
Organize personal goals together with employees based on role descriptions or job profiles. Develop new skills as a team and make development transparent and insightful.
The goals are discussed together in a development meeting. After that, the employee can get to work himself! The goal is written completely SMART in TruQu. The manager reads along and provides feedback and advice
Employees work on their own development during the development cycle by means of the set goals. These goals often arise from a role description or the job profile.
By setting targets you can also work on KPIs or numerical goals. Keep track of the progress in the meantime to see the growth.
By setting goals with a team, you contribute to the organizational objectives. The leader of a team can take initiative and thereby direct the development of a team.
Stimulate the connection and collaboration between employees within teams and combine skills to develop top teams.
Work as a team on specific targets, such as revenue growth or connecting new customers.
Prepare example goals or competencies

Prepare the right set of competencies or example goals for each team. During the development discussions, managers can select the appropriate goals with an employee.